Dishwasher Door Switch Actuator
Our dishwasher has an interlock switch to prevent it from running when the door is open. A plastic "finger" on the door pokes into a hole in the door frame to actuate this switch. Eventually the finger broke off, and the dishwasher wouldn't operate at all.
I machined this replacement finger from Delrin. I turned the round base and tapered finger on the lathe, and used the milling machine to square-off the base to match the black original. It was this small square end that snapped off the original. The square end fits into a hole in the dishwasher door, and the part rotates 45° to lock in place.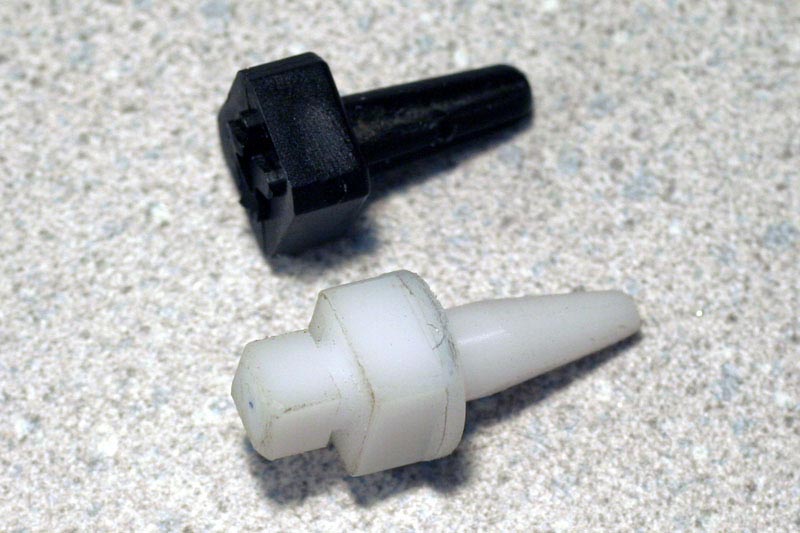 ---
Updated October 12, 2017