Swing-arm Lamp Bushing
An inexpensive swing-arm lamp I use on my electronics workbench has a poorly designed mounting bracket that clamps to the bench. A short metal shank fits into a plastic bushing in the bracked, but the bushing often comes loose, and the lamp flops around.
I turned this replacement bushing from Delrin. It fits tighter than the stock bushing, and the smallest diameter sleeve provides extra support for the lamp's shank.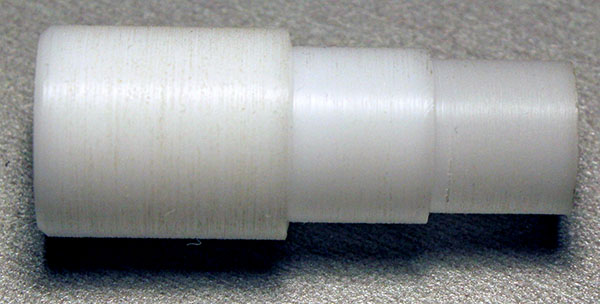 The wall of the small sleeve is only 0.025" thick.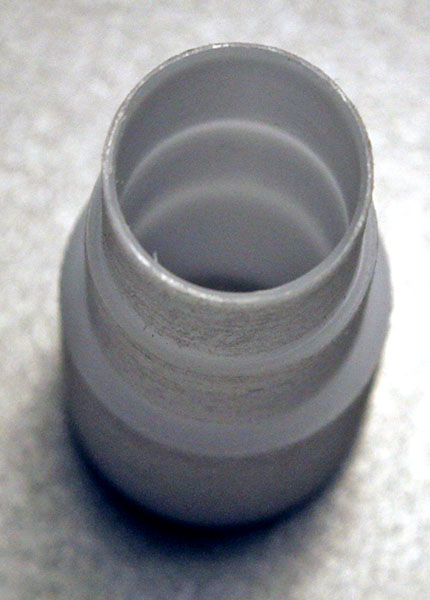 To achieve this, I first turned the two larger diameters, then bored the ½" hole with progressively larger bits. Finally I inserted the smooth shank of the ½" drill bit into the hole to serve as a mandrel while I turned the smallest diameter.